A DIVERSIFIED TEAM
OF MARKET EXPERTS.
The bigger the challenge, the harder we work.
Stone Castle Realty has succeeded where others have not. Our firm's dynamic offering provides unbeatable sales and marketing support throughout the project lifecycle, from land acquisition to marketing and selling new home communities.
Our firm's success has been built on the back of having an intimate understanding of the industry, the range of product, the sales and marketing tactics needed, the communities we're building in, and the desired target markets. Clients turn to us time and again because we know what it takes to make a community profitable and successful, we know the strategies that work best and we're always willing to roll up our sleeves and work tirelessly to get things done.
To leverage our experience in real estate sales and develop solutions to problems that haven't even happened yet.
Hard work works. We excel under pressure and relentlessly push through to maximize our clients' return on investment.
We are agile and scalable. Our experienced teams include product marketing professionals, sales support personnel, market analysts, event hosts and more.
The bigger the challenge, the harder we work.
We keep every promise we make. Even if it means putting in extra hours and pivoting to new strategies to achieve our mutual goal. Because our word is our reputation.
We know there are always ways to improve. Every project is an opportunity to learn, recalibrate and grow stronger.
From beginning to end, our objective is to raise the bar for service excellence every time.
We listen carefully to align on strategy and deliverables. Success is always shared and we make sure there's an abundance of success to go around.
We leverage our real estate expertise to forecast what our clients want and automatically deliver.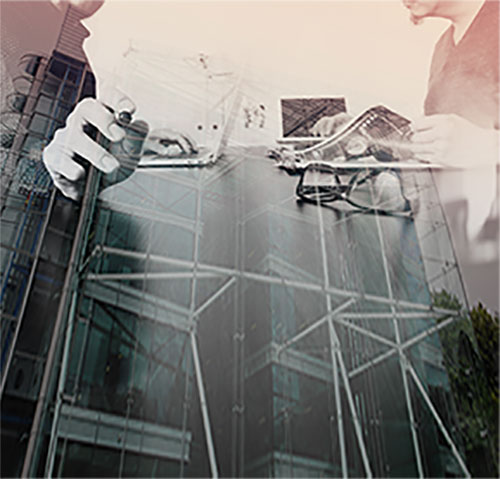 Virgilio Brusco founded Stone Castle Realty to provide a unique real estate sales and marketing service that supports client projects from idea to completion and beyond. "My entire professional life has been dedicated to real estate sales," says Virgilio. "With Stone Castle, we provide builders with a level of specialized sales support that they simply can't manage in-house. We work with such a diverse group of developers, each with their own unique niche and target market, and our experience allows us to bring practical solutions to the table that our clients would not have realized on their own. The beauty in Stone Castle is that we save our clients stress and increase their profits. It's a win-win."
Frank Zoccoli knows the GTA new home real estate industry inside and out. "Builders come to us because they know we get it done and make them greater profits," says Frank. "With Stone Castle, there's no drama, no big and brave promises we can't keep, no handing things off to inexperienced juniors to save money. Where others stumble, we keep going because we have the experience, the steadfast determination and the clear-headed confidence that what we do is going to work. And we're not afraid to get in the trenches and give max effort until we've reached our client's sales goals."
We are indebted to all the communities we work with across the GTA. Thank you for allowing us to participate in your legacy developments and offer your citizens warm and wonderful homes to be cherished for generations. As a symbol of our gratitude, we are delighted to support a number of important charities and foundations that help make our communities stronger.